Our Story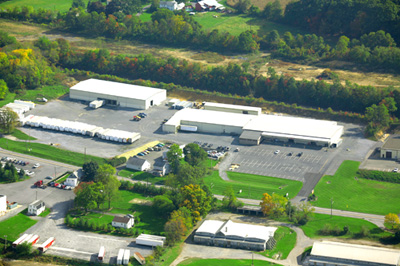 Heeby's Surplus, Inc. was founded in 1989 by Kevin and Denise Heebner.
Kevin had four years of experience in the industry before starting the company.
He was employed at a demolition company, selling used building materials when he decided on April 4, 1989, that he could not work there anymore.  "I was at home with my 2-week-old son thinking what to do, when I received a phone call to buy a load of windows."
Heeby's began when Kevin bought that load and sold it. He started the company in a small 1,300-square-foot warehouse located in Blandon, PA. Kevin and Denise invested $6,000 of their own money and loaned $3,000 from Don and Ann Heebner to get started.
Money was tight at the time that Kevin and Denise started Heeby's. Kevin stated, "My first truck was a 1972 Chevy stake body. I bought that truck for $600, so you can imagine how nice it was. When winter came, we would go outside to a burning barrel to get heat."
The total of the first year of sales for Heeby's was $130,000.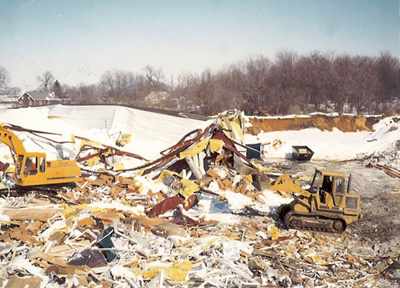 Within 2 years of business in the small store, Heeby's expanded and had to relocate to a 32,000-square-foot store.
In 1992, there was a 25,000-square-foot addition to the store.
In 1993, a 30,000-square-foot warehouse was built to hold inventory.
On Feb 12 1994 at 8:33 am, the new warehouse collapsed under a snow and ice load.  This resulted in a 1.5-million-dollar claim.  It took 5 years of battling with the insurance company that insured the building to pay for the reconstruction.  This was the most difficult time in Heeby's history.  A lot of money was owed to everyone, and the store was closed for about 2 weeks until it was deemed safe.  Kevin was fortunate to have good friends to help him. The employees contributed long hours in the snow and ice to get the business running again.
In 1994, a bigger and better warehouse was constructed by the Heeby's team, now called warehouse 1.
Sales continued to rise throughout the years.
In 1996, a small warehouse was built to hold import products.
In 1998, warehouse 2 was built to hold all of the inventory that Heeby's sells to its customers.
Heeby's establishes loyalty and trust with manufacturers and customers to ensure that customers receive superior products and services at the best deals.